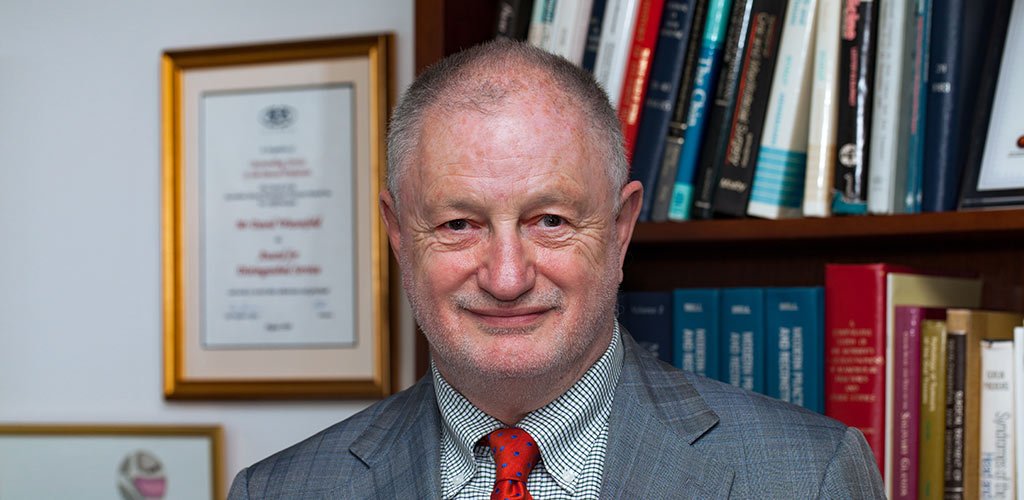 Please support us
"I know all too well how devastating these cancers can be. As well as being life threatening, they can lead to facial disfigurement, which has a huge impact on people's lives. Please help us continue our research and make a real difference." - David Wiesenfeld
Please support us
"I know all too well how devastating these cancers can be. As well as being life threatening, they can lead to facial disfigurement, which has a huge impact on people's lives. Please help us continue our research and make a real difference." - David Wiesenfeld
Our Research Foundation has already achieved a lot, but there's much more to do
In my 30 years of experience working with patients with head and neck cancers, there's no doubt that there have been significant improvements in their treatment and care.
These improvements, some of which have been pioneered in Australia, have come through the application of clinical, translational and laboratory research. They are also a reflection of the teamwork approach to treatment that we have championed.
Our Research Foundation plays an integral role in the mission of the ANZHNCS to improve the lives of patients affected by cancer in the head and neck. By raising funds, we can provide the facilities and support that researchers need to better understand head and neck cancers, with the ultimate aim of preventing and curing these diseases.
Like most serious diseases, research into head and neck cancers requires significant funding to facilitate improvements in care. We rely on the generous support of Australians like you to help us provide this funding.
There are a number of ways you can help the Australian ANZHNCS Foundation make a difference. We have a general research fund, or specific funds for skull base cancer, adenoid cystic carcinoma or reconstructive surgery.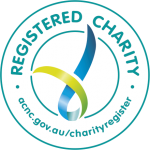 The Foundation is an ACNC approved charitable organisation established to support research and improve the lives of people diagnosed with cancer in the head and neck. All donations in excess of $2 are tax deductible in Australia.
Thank you.
Assoc. Professor David Wiesenfeld
Immediate Past Chairman ANZHNCS Research Foundation Australia
Learn More
Members of the Research Foundation Board
Chair
Dr Kerwin Shannon, Head & Neck Surgeon, Sydney
President
Associate Professor Eng H. Ooi, Otolaryngology Head and Neck Surgeon, Adelaide
Treasurer
Professor Camile Farah, Oral Medicine Specialist, Perth
Immediate Past President
Dr Tsien Fua, Radiation Oncologist, Melbourne
Scientific Committee Chair
Dr Jacqui Frowen, Clinical Lead Speech Pathologist, Victoria
Committee Members
Associate Professor Martin Batstone, Oral & Maxillofacial Surgeon, Queensland
Dr Suren Krishnan, Otolaryngologist Head & Neck Surgeon, South Australia
Dr Ryan Sommerville, Otolaryngologist Head & Neck Surgeon, Queensland
Dr Michael Collins, Radiation Oncologist, Queensland
Professor Swee Tan, Plastic & Reconstructive Surgeon, New Zealand
Members of the Scientific Committee
Chair
Dr Jacqui Frowen, Clinical Lead Speech Pathologist, Melbourne
Committee Members
Associate Professor Martin Batstone, Oral & Maxillofacial Surgeon, Queensland
Dr Tim Iseli, Otolaryngologist Head & Neck Surgeon, Victoria
Professor Camile Farah, Oral Medicine/Pathology/Oncology Specialist, Western Australia
Dr Alesha Thai, Medical Oncologist, Victoria
Dr Chris Daniels, Radiation Oncologist, Victoria
Dr Rebecca Nund, Speech Pathologist, Queensland
Research Foundation (General Fund)
The general Research Foundation fund raises money to support critical clinical, translational and laboratory research undertaken by academics and medical practitioners. Each year grants are made in support of important research initiatives that are already improving the quality of care and life for head and neck cancer patients.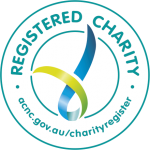 If you're as passionate about improving the treatment of patients with cancers of the head and neck as we are, please support us by making a donation to our Research Foundation today.
In addition to donations made to the general fund of the Research Foundation, contributions can also be made to support specific aspects of Head and Neck Cancer treatment.
Please donate
Skull Base Fund
The Skull Base Cancer Fund is a dedicated special fund of the ANZHNCS Research Foundation created to support skull base cancer research. Some of these tumours arise at the base of the skull, while others extend to the region from skin or mucosal cancers of the head and neck.
Due to the high numbers of skull base cancers in Australia, and their advanced nature, patients require complex specialised surgery and often they need chemo-radiotherapy as well.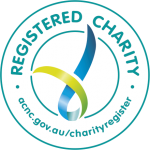 Extensive research is needed to improve the outcomes of patients affected by skull base cancers. You can assist us by making a donation to support Australian research in this important field.
Please donate
The Adenoid Cystic Carcinoma Fund
Adenoid cystic carcinoma (AdCC) is a little-known cancer that most often arises from one or more of the salivary glands. Management is difficult due to its nasty habit of invading nerves around the cancer.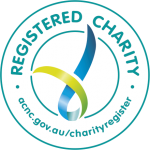 The ANZHNCS Research Foundation has established a special fund to support research into AdCC. Our goal is to find a cure and reduce the debilitating effects of this cancer.
Trudi is an Adenoid Cystic Carcinoma patient who is willing to share her story with you. Please join us and make a difference by donating to fund research into AdCC.
Hi. I'm Trudi and I have adenoid cystic carcinoma (AdCC) – one of those little-known cancers. 
My primary cancer was surgically removed from my neck and facial nerve some years ago. More recently I found out that AdCC had metastasised to my lungs.
There is currently no medical treatment for me. 
Through my journey I have come to know other brave souls who are also battling this insidious disease. Surgery and radiotherapy are often the initial and only forms of treatment for AdCC. The ongoing effects are devastating. Hearing, speaking, swallowing, breathing and taste can be some of the casualties. Worse is the threat to life. When this cancer spreads, there are no medical solutions and the prognosis is frightening.
Clinical research funding for rare cancers is scarce, and so without effective medical treatment for those affected, outcomes are often poor.
We have in Australia excellent expertise in medical science and some exciting new research proposals for the treatment of AdCC, along with plenty of will to get work under way. We just need funding. 
Thank you in advance for whatever you can give. Together we can make a difference!
Trudi
Please donate
Reconstructive Surgery Fund
Treatment of head and neck cancers, especially large ones, can result in partial or complete loss of the body part treated. This can lead to deformity and impaired self-image, or significant impairment of essential functions like speech, swallowing, chewing or breathing.
Reconstructive surgery aims to restore both appearance and function as much as possible, which can go a long way to helping patients return to their 'normal' family, work and social lives.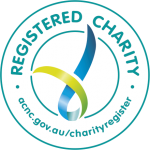 With continued research, we can further improve the outcomes of reconstruction surgery. You can help us with this vital research by donating to the Reconstructive Surgery Fund of the ANZHNCS Research Foundation.
Please donate
Lauren Barrett Fund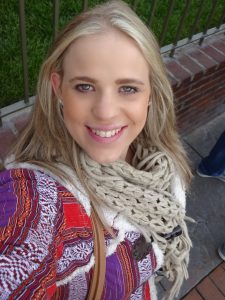 Lauren completed her forensic science degree in late September 2018 and in October, whilst planning a trip around the world before commencing a full-time job, an ulcer developed on the side of her tongue. Lauren sought prompt treatment seeing her GP and a dentist, they believed that it was a traumatic ulcer from bruxism.
The following month, whilst holidaying in New Zealand, a lump suddenly came up on her neck, she returned home and presented to the Emergency department on November 23. Despite not having any of the usual risk factors (smoking, drinking alcohol, HPV virus) Lauren was diagnosed with oral Squamous Cell Carcinoma. Lauren underwent a 16 hour operation and this was followed by Radiotherapy and Chemotherapy. Shortly after her recovery from these extensive treatments she was found to have widespread disease in her lung, spine, liver and skull. Even with Lauren undergoing 2 rounds of immunotherapy, she tragically lost her battle with this aggressive cancer on June 30, 2019.
Lauren's family started fundraising for the ANZHNCS Australian Research Fund at her funeral, determined that they would raise money in her name to research the insidious cancer which robbed Lauren of the bright future that she had ahead of her. The money raised in Lauren's name will be used to support research into oral SCC in young people.
Please donate
Herschel Wiesenfeld Fund
The Herschel Wiesenfeld Fund for Research in Oral and Oropharyngeal Cancer was established by his family in 2012, in memoriam. Herschel sadly passed away in 1956 with advanced oro-pharyngeal carcinoma.
Please donate
2024 Research Grants
The 2024 ANZHNCS Foundation grants overview and dates will be released shortly.
2023 Research Grants
On the recommendation of the ANZHNCS Scientific Committee, under the leadership of Dr Jacqui Frowen, the 2023 grants were awarded to:
Dr Alesha Thai, Melbourne Dental School – The oral microbiome and immune checkpoint inhibitor response in head and neck squamous cell carcinoma (General Fund)
A/Prof Sydney Ch'ng, Faculty of Medicine and Health, University of Sydney –  In-vivo evaluation of a novel bioactive synthetic graft for skeletal and soft tissue reconstructive surgery (Reconstructive Surgery Fund)
2022 Research Grants
On the recommendation of the ANZHNCS Scientific Committee, under the leadership of Dr Jacqui Frowen, the 2022 grants were awarded to:
Prof Jonathan Clark, Chris O'Brien Lifehouse – Bio-printed adipose derived stem cells for engineering vascularized bone tissue within an in vivo bioreactor (Reconstructive Surgery Fund)
Dr Ryan Sommerville, Royal Brisbane and Women's Hospital – The Use of Ultra High-resolution MRI for the assessment of Cranial Neuropathies in Base of Skull Tumours (Skull Base Fund)
2021 Research Grants
On the recommendation of the ANZHNCS Scientific Committee, under the leadership of Dr Jacqui Frowen, the 2021 grants were awarded to:
2020 Research Grants
On the recommendation of the ANZHNCS Scientific Committee, under the leadership of Dr Jacqui Frowen, the 2020 grants were awarded to:
2019 Research Grants
On the recommendation of the Research Advisory Committee, under the leadership of Dr Lyndell Kelly, the 2019 grants were awarded to:
2018 Research Grants
On the recommendation of the Research Advisory Committee, under the leadership of Dr Lyndell Kelly, the 2018 grants were awarded to:
2017 Research Grants
On the recommendation of the Research Advisory Committee, under the leadership of Dr Lyndell Kelly,  the 2017 grants were awarded to:
2016 Research Grants
On the recommendation of the Research Advisory Committee, under the leadership of Dr Lyndell Kelly, grants were awarded to:
2015 Research Grants
On the recommendation of the Research Advisory Committee, under the leadership of Dr Lyndell Kelly, grants were awarded to: